Dr. Duval Darío Molina Chóez is an Ecuadorian doctor who has specialized for 8 years at the National Autonomous University of Mexico (UNAM), where he specialized in Neurosurgery and the High Specialty of Spine Surgery.
His training as a Neurosurgeon and Spine Surgeon was performed entirely at the most important and prestigious UNAM's headquarters for these specialties: the National Institute of Neurology and Neurosurgery "Manuel Velasco Suarez", located in Mexico City.
He is a widely recognized neurosurgeon in his country in the medical field. As a spine surgeon, he has represented the AO Spine Latin America for Ecuador (period 2020- 2023).
Dr. Molina frequently attends scientific and academic events in his region where he exhibits his work. By constantly updating his work, he aims to provide only the best techniques for resolving his patients' ailments.
Furthermore, Dr. Molina has also received the 2019 IOCIM international award "PRIZE TO THE MEDICAL BY ACHIEVEMENT FOR A BETTER LIFE." And in 2022, he received a new award called "PRIZE SUCCESS" IOCIM in Punta Cana.
Dr. Molina currently resides in the city of Quito where he practices his two specialties, being a member of the medical staff of Novaclínica Santa Cecilia, Novaclínica del Valle and Hospital Santa Margarita in the city of Portoviejo.
As a Neurosurgeon in Quito, he can also be found in his office located in Citiemed 5th-floor office 549 in the city of Quito and in the Torre Médica Umiñamed 6th-floor office 604 in the city of Manta (by appointment).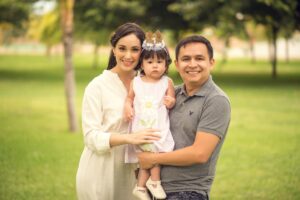 A Spine Surgeon is a certified health care professional with expertise in the prevention and medical and surgical care of spine conditions and disorders.
To become a spine surgeon, the professional must be a qualified neurosurgeon or traumatologist/orthopedist in the first place; not only must (s)he has a degree in said specialties (neurosurgery or traumatology), (s)he must also complete a new specialty (called subspecialty) with continuous hospital-based training in spinal pathologies. This additional training as a spine surgeon usually lasts 1 to 2 years and gives the surgeon greater authority and/or expertise (as well as legal standing) than a neurosurgeon or traumatologist who has not done this training.
Dr. Molina is a neurosurgeon with a subspecialty in spine surgery (qualified spine surgeon).
So, why consult a spine surgeon for your spine problems?
Simple: for the reasons stated above, a spine surgeon has a greater backing (academic, practical and legal) in training and experience to treat these health problems.
And get updated with our latest educational videos and successful cases! 
Dr. Duval Molina occupies an essential place in Ecuador among spine surgeons.
Dr. Molina has been representative of neurosurgery (neurosurgical council) for the AO SPINE Latin America. This academic/scientific dignity was obtained by a vote among spine surgeons of Ecuador AO SPINE members (2020-2023). He is currently the official faculty for Latin America of AO SPINE.
Among the most outstanding responsibilities is the promotion of education in spine surgery through the realization of academic events aimed at physicians interested in the subject, such as medical students, general practitioners, postgraduate residents of neurosurgery and orthopedics, orthopedists and neurosurgeons graduates, as well as other spine surgeons.
Dr. Duval is currently the coordinator of the southern zone (Andean countries) of the FLANC (Latin American Federation of Neurosurgical Societies) chapter. Therefore he has the responsibility to bring the education of spine surgery to this region of Latin America. Dr. Molina is passionate about training other spine surgeons.
Follow the link below to see the current AO SPINE board members of Ecuador: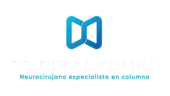 For appointments and consultations